Thank you, thank you!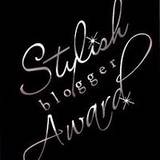 Thanks so much to
Leila at In the Tweed
s and
PLD at Preppy Little Dress
for giving me the Stylish Blogger Award. It's been a while since I've gotten an award and I'm so flattered.
Seriously, thank you.


Leila is a Virginia girl who has relocated to Mississippi. If you haven't been following the renovation of her beautiful, old home down there, you have to check it out. If you love "before and after" pictures, you will love, love, love
Leila's blog
.
Preppy Little Dress
is a shopping and decorating fiend living in Chicago. This girl can hunt down a sale better than anyone I know. Maybe I need to put her in charge of my wedding shoe hunt!
I'm supposed to share seven things about myself and then pass this along. Let's see how well I do...
1. While my home search is fueled by a lack of space and a pending marriage, it's also partially fueled my my need for projects. I think I've made safe, but good decisions when it comes to my condo and it's time to move on. I anticipate having a little more fun with design when Marc and I buy a home.
2. I'm in denial about my lack of a green thumb.
3. I decided to get rid of my "junk drawer" and that just resulted in a junk shopping bag sitting in the laundry room.
Well, I'm breaking the chain. You get three items about me.

My list of bloggers comes this afternoon...