The Cville Design House...the next chapter
Victoria Pouncey's bedroom
I posted
quite a few entries
about the 2010
Charlottesville Design House
last spring. After years without a design house in this little city, the
Shelter for Help in Emergency
bought the concept back in a big way and
a slew of fantastic, local designers
pitched in to transform a slightly awkward house into an interesting, and relatively cohesive house (an oddity for a design house!).
"Man Cave" by Rebecca Bell Nordin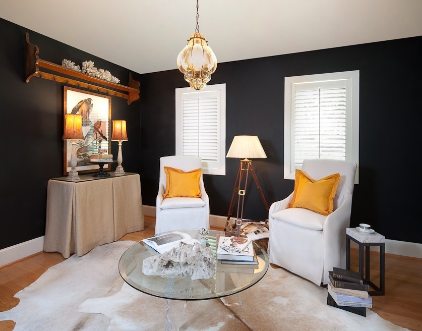 Kathy Davies' parlor
As you may remember,
a friend bought the house
at the end of the design house week and even purchased some of the items the designers had brought in for the event.
Moyanne Harding's sunroom
I shared a few pictures from the house during different stages, from the MLS photos, to a few vignettes from the house, to "after" pictures taken once everyone went home.
Andrea Gibson's dining room
Living room by Tamara Lacy &Nancy Wardle of Interior Concepts
At some point, I'll post some pictures of the work that has been done since the design house ended...it looks like a totally different house!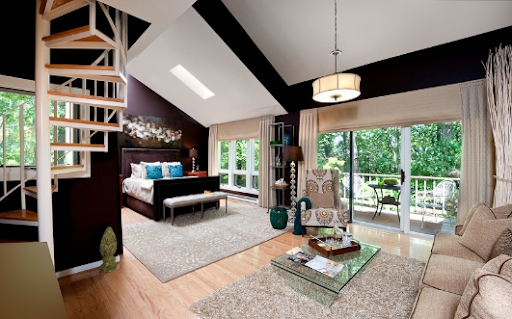 Caroline MacDonnell-Minsky's bedroom
Anyway, if you're curious about the layout of the house and better pictures of what the designers did, there is
a gallery on the website now
.
Bathroom by Heidi Brooks
The hunt for the 2011 Design House has already begun. Instead of just posting about the design house when it actually happens, I thought I'd blog throughout the planning process this year, so you can see how these sorts of things come together. At times, I might ask you to weigh in on a few decisions, too! Are you game?
Gym by Pye Interiors
For now, mark your calendars for the 2011 Design House:

Saturday, April 30 - Sunday, May 15