Happy Nate Day!
Design bloggers have something big to celebrate. Back in January, it was announced that an interior designer was going to have a show on network TV. Now, perhaps this has happened before, but it wasn't with the clout of Oprah's Harpo Productions behind it and it hasn't involved someone who is pretty much loved universally by an audience that includes Oprah watching stay at home moms,
home shopping addicts
, and design enthusiasts.
I have no idea what The Nate Berkus Show will be like, but based on past segments he's done for Oprah, I think we'll see a mix of lifestyle segments and a whole lot of interior design. I personally hope he can kick the design sensibilities of the mainstream viewer up a notch.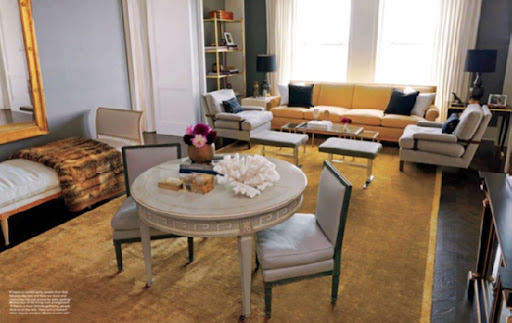 I hope we also see segments as funny as the ones Nate did for Oprah. Two videos from when he took over for a stay at home mom made me laugh out loud. Check them out
here
and
here
.