Back in the groove: Craigslist finds
It's time to get back on track with some Craigslist finds! I'm focusing on Charlottesville, but have two picks from west of town (is Waynesboro considered "the valley"? I wasn't sure if I could use that term).

1. Someone is asking just $12 for each of these cool stools. As is, they'd look pretty cool if you were going for a simple look. Painting them a bright, glossy color would look fantastic, too. I love the metal ring!



2. These $10 folding chairs don't look very special right now, but if you use these instructions from High Heeled Foot in the Door, you can turn these into something much more interesting!



Of course, if you're lazy, you could spend $198 for the same thing from Anthropologie.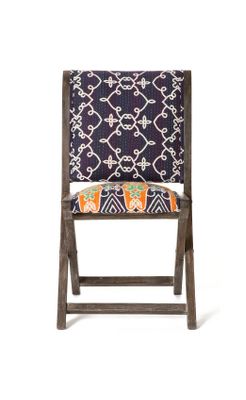 3. The owner of these dining chairs didn't post a price, so I see that as an invitation to bargain. These would look wonderful with some new fabric (it's super easy to reupholster dining chair cushions like those). A coat of paint could go a long way as well.



4. As always, I have two dressers that could look modern and fun with a nice coat of paint. See some examples of what they could look like on this blog post from a few weeks ago.

This dresser is only $25 and is over in Waynesboro. What a great deal!




This second dresser is $50 and is right here in Charlottesville. The middle door is really interesting.




5. Lastly, this piece doesn't need any paint, but it's such a wonderful deal. It's a Crate & Barrel lamp that retails for $179. A seller in Staunton only wants $40 for it! With a bright shade, this will look brand new!



Have you made any Craigslist scores lately? Any finds you want to share from the Central Virginia Craigslists? Next week, I'll try to cover some items in another part of Virginia, based on your feedback. Richmond? The Valley? NOVA? The beach?